I have run into a nasty problem that I can't solve. YES I have searched the internet and applied all fixes but they have no effect.
Win10 insists on mis-counting or somehow ignoring things in a random sort of way when reading a shared NAS drive.
I suspect Samba bug or something and wonder if any Gurus could help.
Here is the simplest example I have found:
(Open pic in new tab to get full size)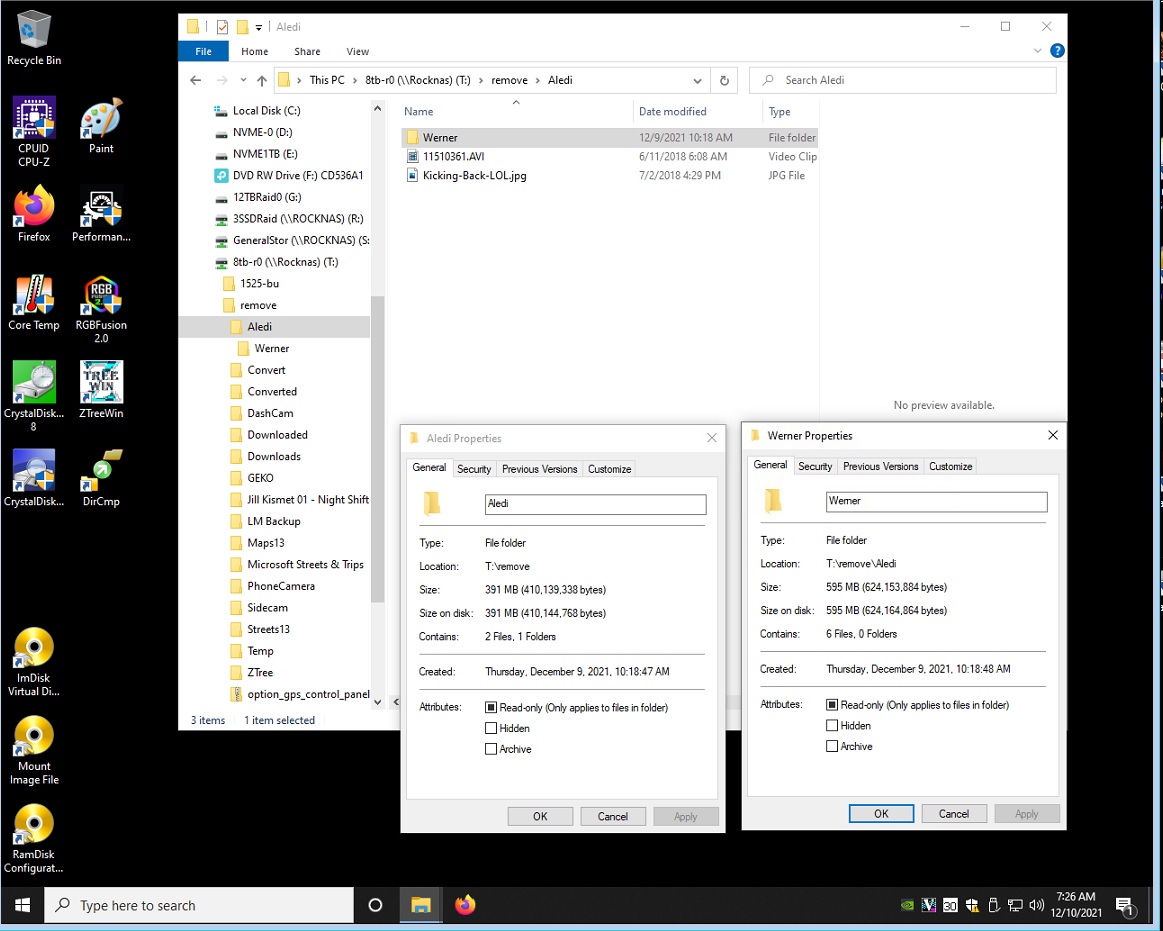 Nothing I do seems to fix the problem. Windows doesn't count the files under Werner… but the exact copy of this directory on a local drive works fine.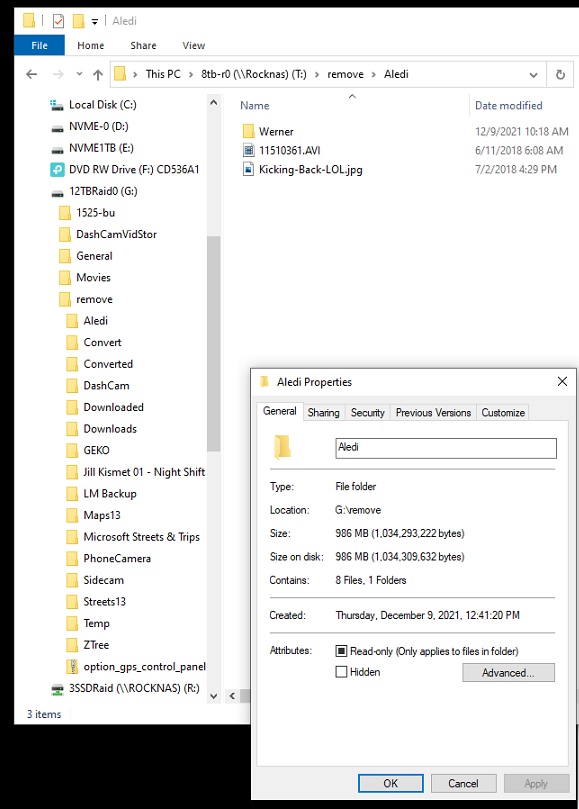 HELP!