[Please complete the below template with details of the problem reported on your Web-UI. Be as detailed as possible. Community members, including developers, shall try and help. Thanks for your time in reporting this issue! We recommend purchasing commercial support for expedited support directly from the developers.]
Brief description of the problem
I have installed the utorrent rockon and downloaded a tv show file, but I can not find where the rockon has stored the file. The setting inside the Webui " Put new downloads in:" doesn't allow me to save the directory /mnt2/Rock_TV
I'm pretty sure that I'm just missing something but can't seem to figure this out. I have checked all of the shares and don't see the file that is currently showing complete.
Detailed step by step instructions to reproduce the problem
Here are the settings that ip used on the rockon.


Web-UI screenshot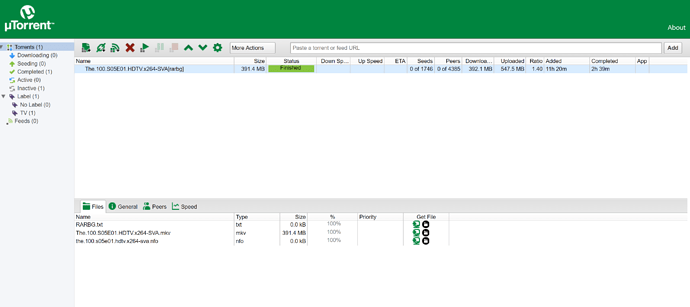 Error Traceback provided on the Web-UI don't think that this applies!
[paste here]
Thank you for any suggestions that anyone might have.
Chas